[Einladung/invitation]
Ende Jänner durften wir 4 Tage im wunderschönen, neu eröffneten (Dezember 2018) Stockinggut by AvenidA in Leogang, Salzburg verbringen.
Unsere Erwartungen wurden in einigen Hinsichten wirklich übertroffen. Die Mitarbeiter waren von Anfang an immer so freundlich und bemüht, es gab echt SO viel Schnee (Winterwunderland!), das Essen war ein Traum & das Resort so wunderschön!
Ihr könnt natürlich auch im Sommer einiges in der Umgebung dort erleben – wie zB Radfahren, Wandern, Paragleiten oder einfach nur Wellnessen.
Ein Plus ist auch die Nähe zum Flughafen Salzburg (ca 70km) –  uns wurde gesagt, dass aufgrund der günstigen Flugverbindungen innerhalb Europas, die Region Salzburger Land auch immer mehr an Beliebtheit dazu gewinnt.
–
At the end of january we were invited to stay 4 days at the beautiful, newly opened (december 2018) Stockinggut by AvenidA in Leogang, Salzburg.
Our expectations were exceeded in so many ways! The staff really was so friendly, there were tons of snow (winter wonderland!), the food was amazing & the resort so beautiful!
Of course there are also a lot of things to do in this area during summer – for example you can go biking, hiking, parasailing or you can just relax.
Another plus of Leogang is that it's located near Salzburg airport (about 70km). Because of the increasing amount of cheap flights all over Europe, it's getting easier to get to Salzburg.

– RESORT
Am meisten überzeugt hat uns ohne Zweifel die super Lage des Resorts. Wie ihr am 3. Bild unten sehen könnt, befindet sich das Stockinggut direkt an der Piste – somit schnallt ihr euch einfach eure Ski an & könnt schon direkt zur Gondel fahren. Nach dem Skifahren braucht ihr keinen vollgestopften Skibus nehmen oder einen langen Fußmarsch hinter euch bringen, ihr schwingt einfach direkt an der Piste ab – und könnt eure Ski & Skischuhe auch gleich im hauseigenen Skistall wieder aufwärmen. Ideal für Leute wie uns, die nach dem Skifahren immer total kaputt sind.
Neben dem exklusiven Restaurant (auf das ich ein wenig weiter unten noch genauer eingehen werde) überzeugt das Stockinggut auch mit einem Wellnessbereich, inklusive Sauna und Ruheraum, und einem Fitnessraum.
–
Best part of Stockinggut is definitely the ski-in & ski-out location! As you can see on the third pic down there, it's located right next to the ski slope which means you can just put on your skis in front of the house and go! And after your skiing day, you don't need a ski bus or anything else to get home, you just can go right in front of the hotel, remove the ski and store them into the hotel's own heated ski store room. Just perfect for people like us, who are always very exhausted after a long skiing day.
Next to the exclusive restaurant (talking about that later on) you'll also find a wellness area and a fitness room at Stockinggut.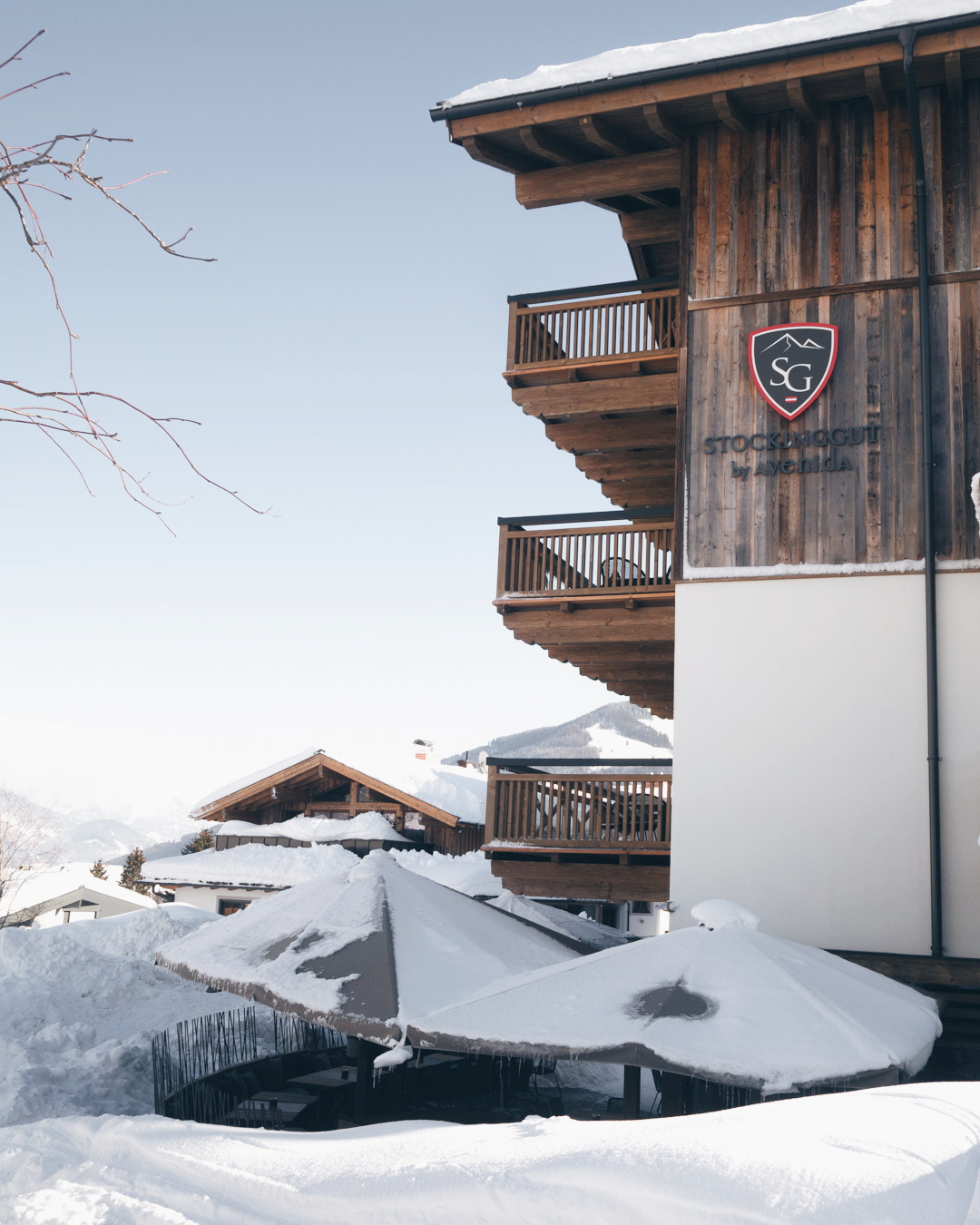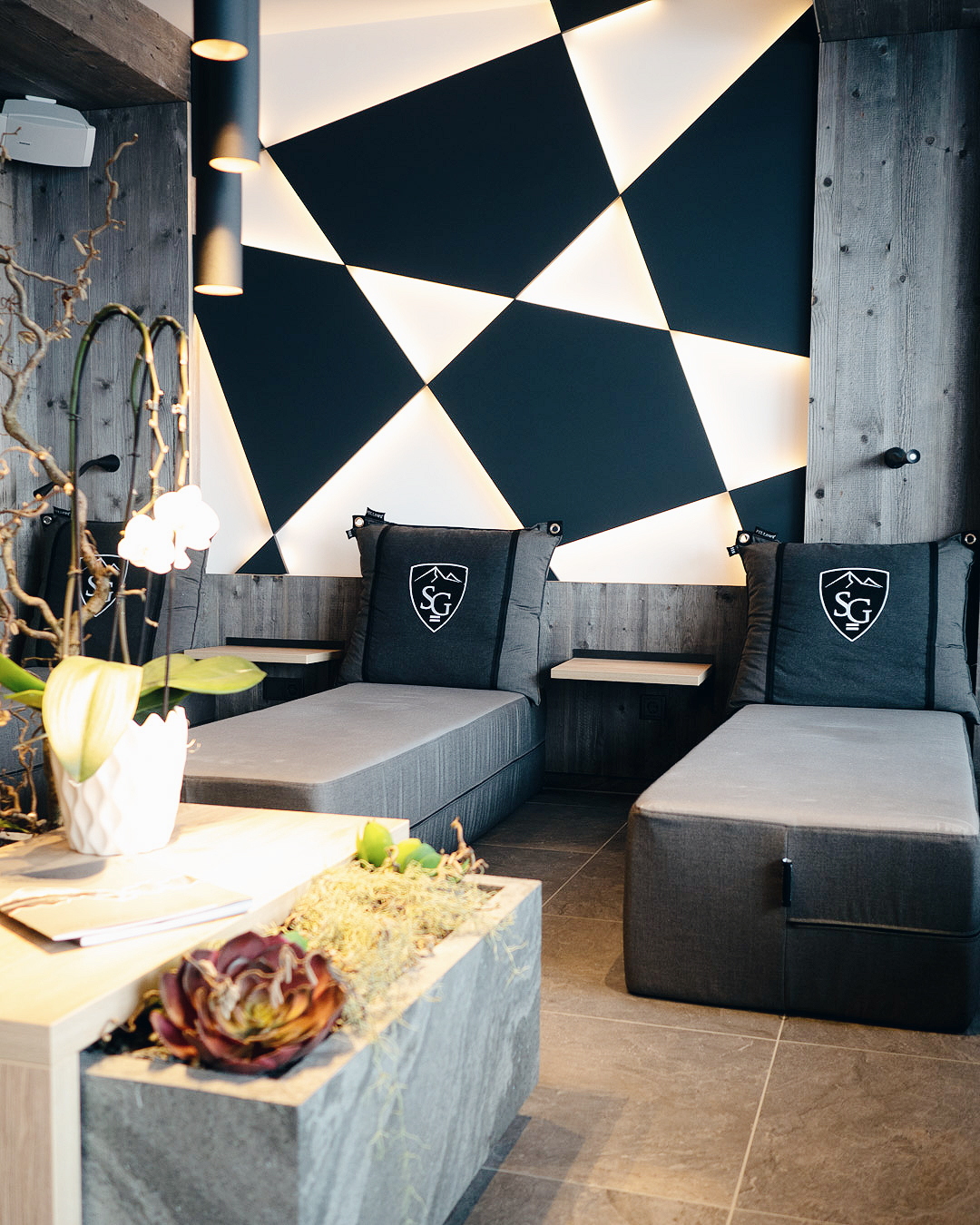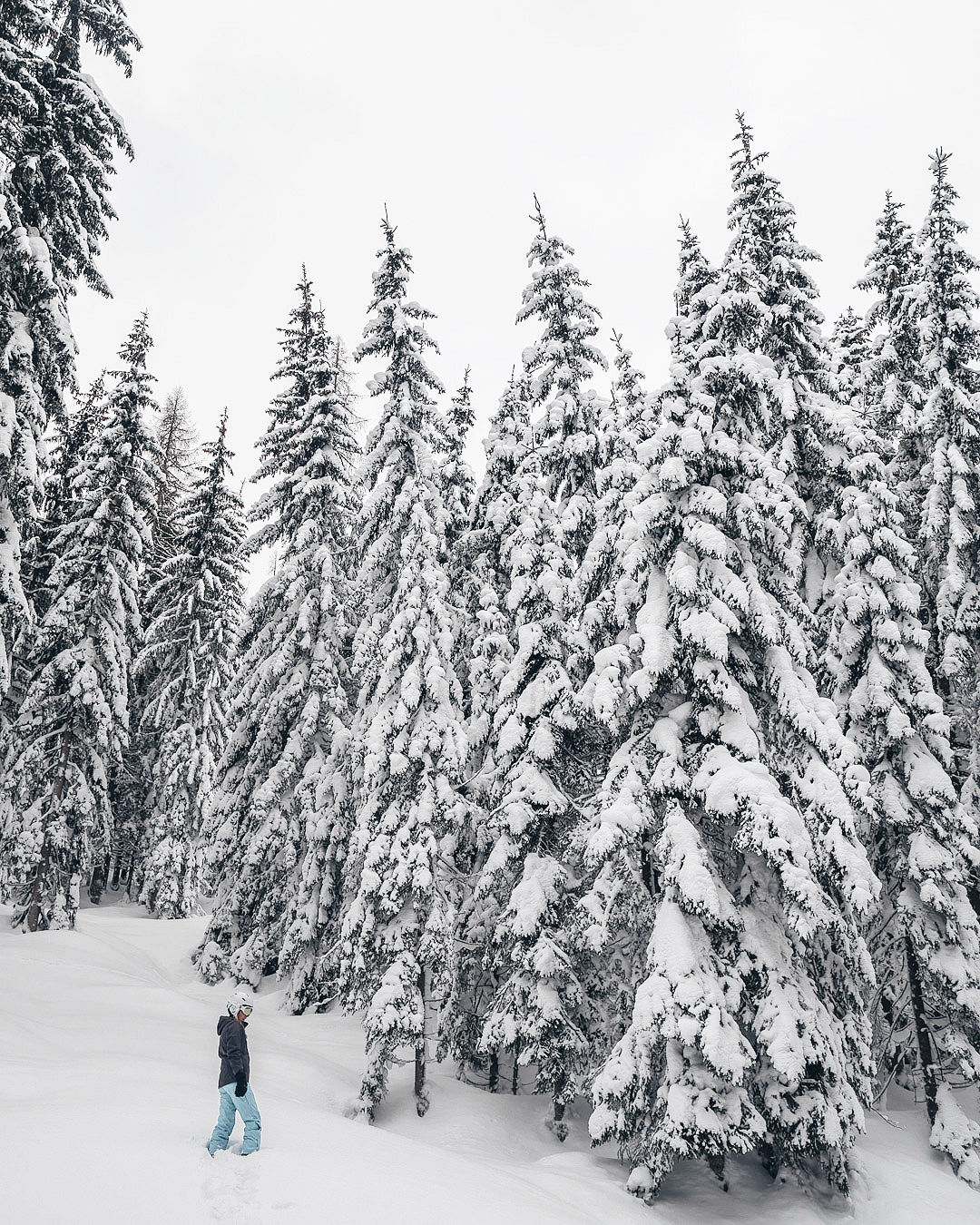 – INTERIOR – ZIMMER
Von unserer Suite aus hatten wir einen tollen Blick direkt auf die Skipiste und die Gondel.
Vor unserem Balkon könnt ihr auf dem unteren Bild gleich mal die Schneemassen erkennen, von denen ich anfangs schon ein wenig gesprochen habe. Damit ihr euch aber vorstellen könnt, wie viel Schnee das wirklich war – wir haben im 1. Stock gewohnt. Und sogar bis dorthin haben die Schneeberge gereicht. Unvorstellbar. 😀
Den Stil würde ich als eine Mischung aus rustikalem & modernen Luxus bezeichnen. Gefällt mir total gut! Es gibt entweder die Möglichkeit in gemütlichen Hotelzimmern, Studios, Suiten oder einem Penthouse zu übernachten.
–
From our suite we had a fabulous view over the ski slope and the gondola.
In front of our balcony you can see the tons of snow, which i was talking about. Our suite was located on the first floor, not the ground floor – maybe you can imagine now, how MUCH snow there really was. 😀
I would describe the interior style as a mix of rustic & modern luxury. I LOVED it! You can either stay at a hotel room, a studio, a suite or even at a penthouse.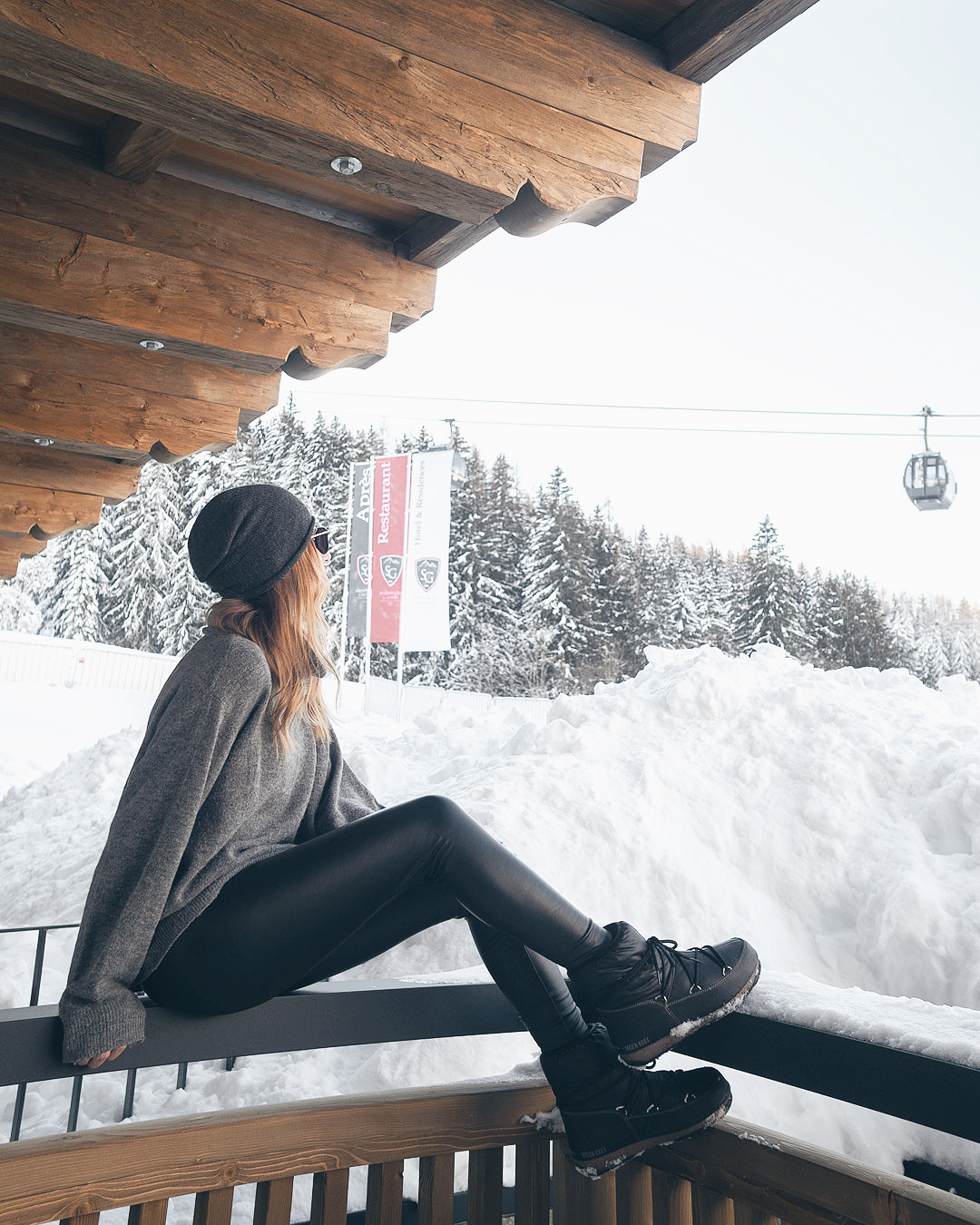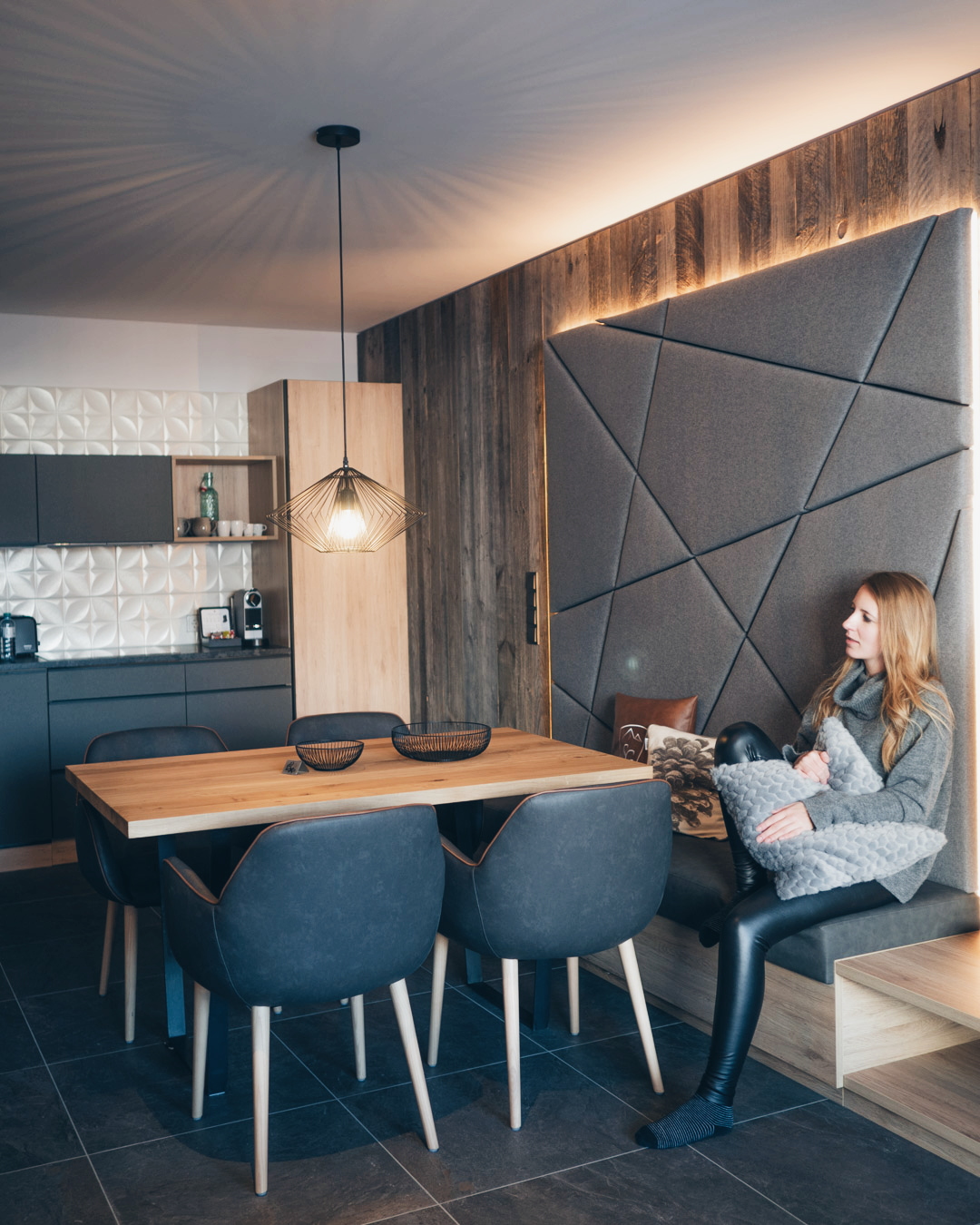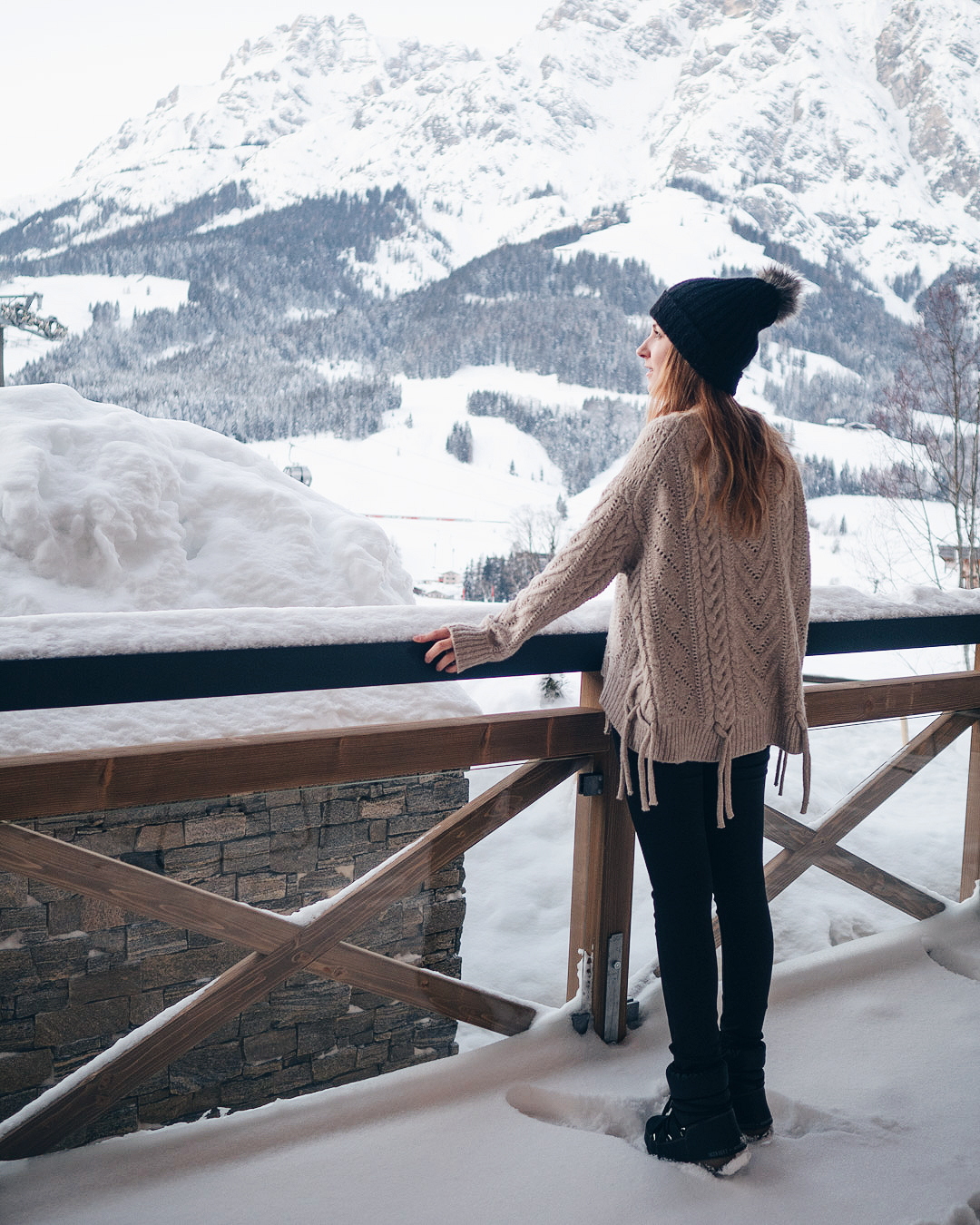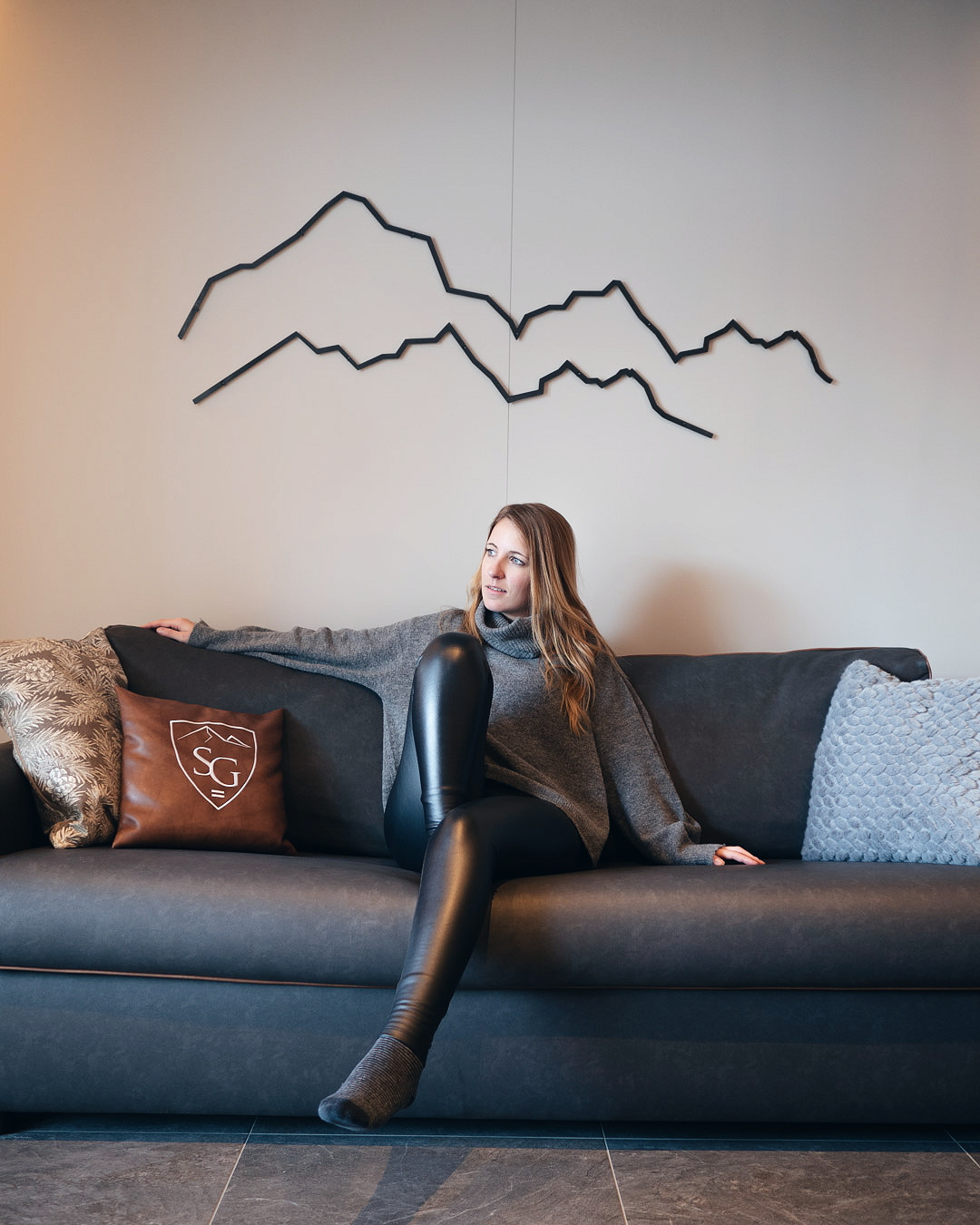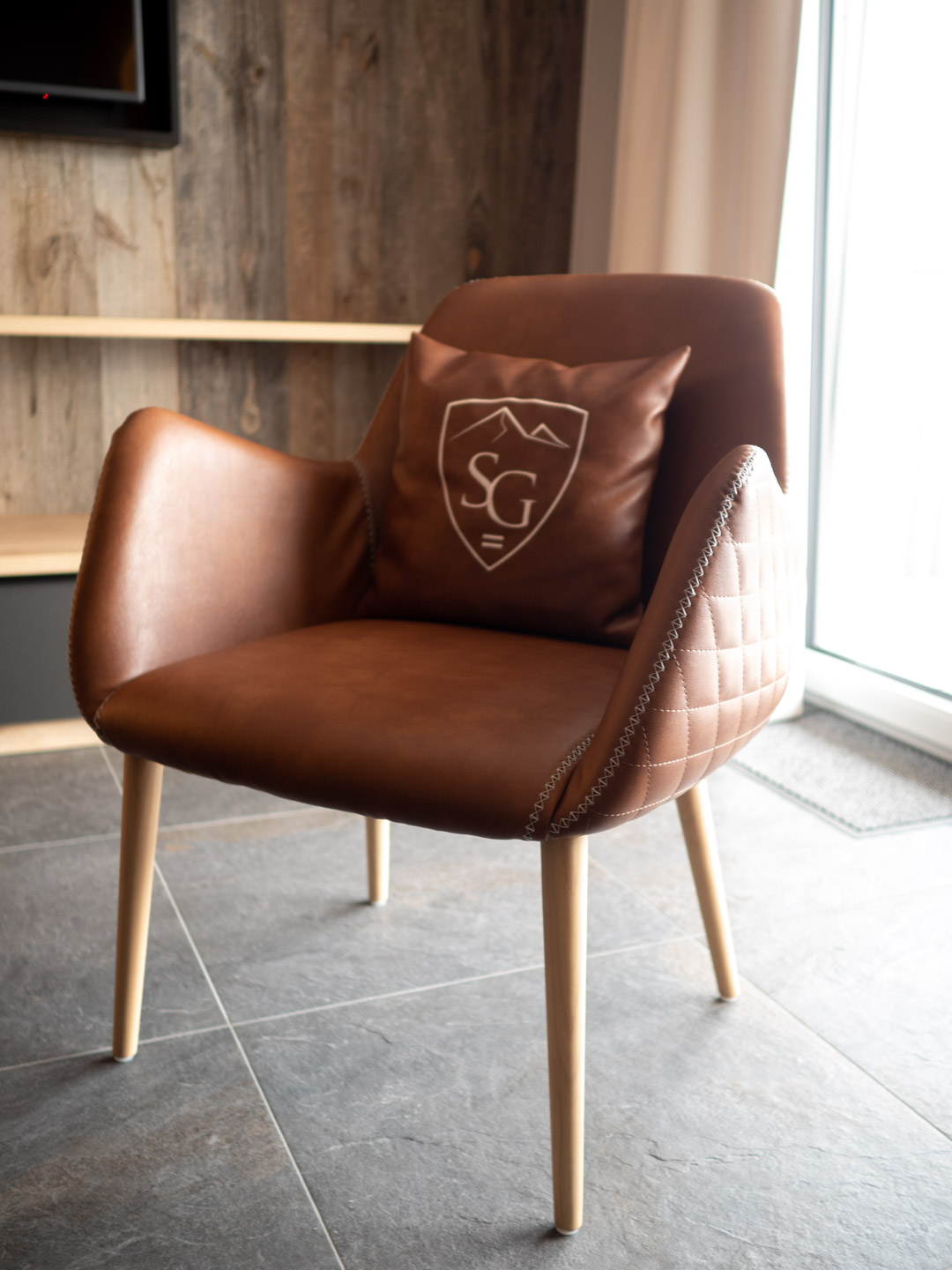 – RESTAURANT
Der Einrichtungsstil im Restaurant ist wie in den Zimmern auch eine Mischung aus rustikalem & modernen Luxus/Chic! Einfach nur WOW! In den Menüs findet man sowohl lokale Gerichte als auch international inspirierte Trends. Die Thunfisch Maki & das Beef Tartar waren echt ein Highlight für mich! Aber auch die Tagliatelle Alio Oglio, das Steak, das gratinierte Bauernbrot & das Frühstück sowieso! Ihr seht also, in Wahrheit fällt es mir eigentlich schwer einen Favoriten zu finden, weil alles echt super geschmeckt hat! 😀
–
The interior in the restaurant is pretty much the same style as the one in the rooms – a mix of modern and rustic luxury. Just WOW! In the menu you'll not only find local dishes but also international inspired ones. The tuna-maki and the beef tartare were my personal favourites! But the tagliatelle, the steak and the breakfast have been SO good too! Well you see, in fact i can't really decide which meal i liked the most because it was all just amazing!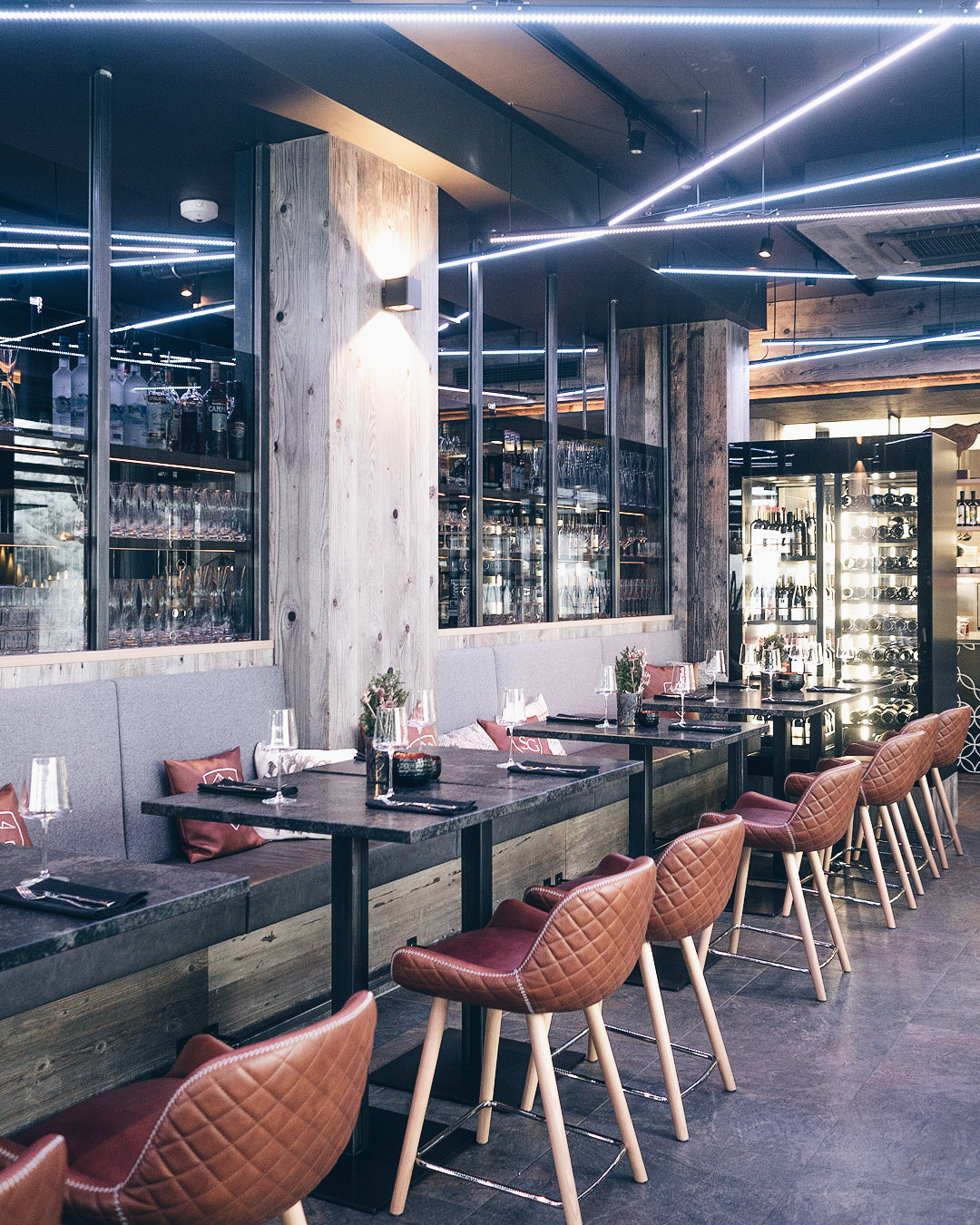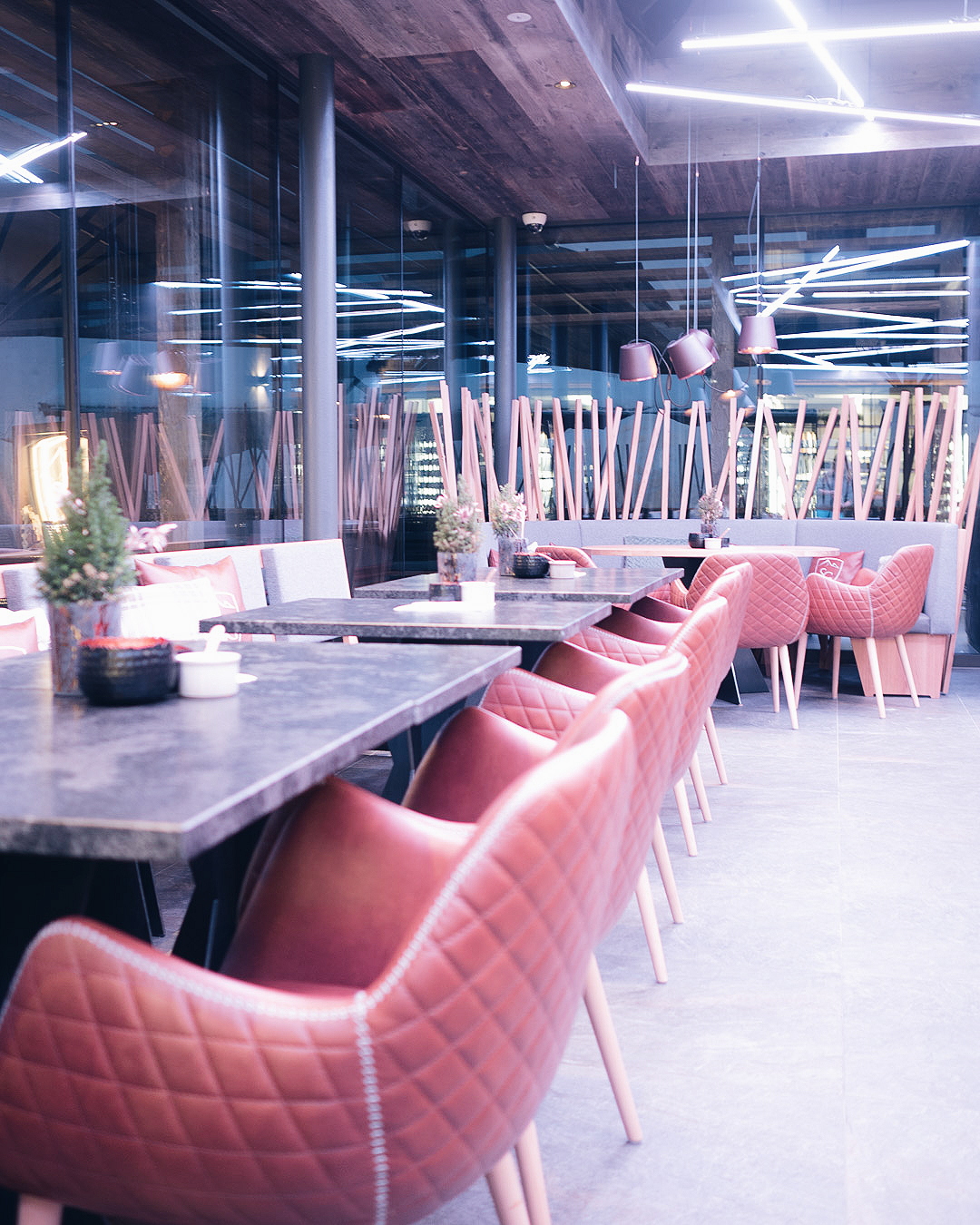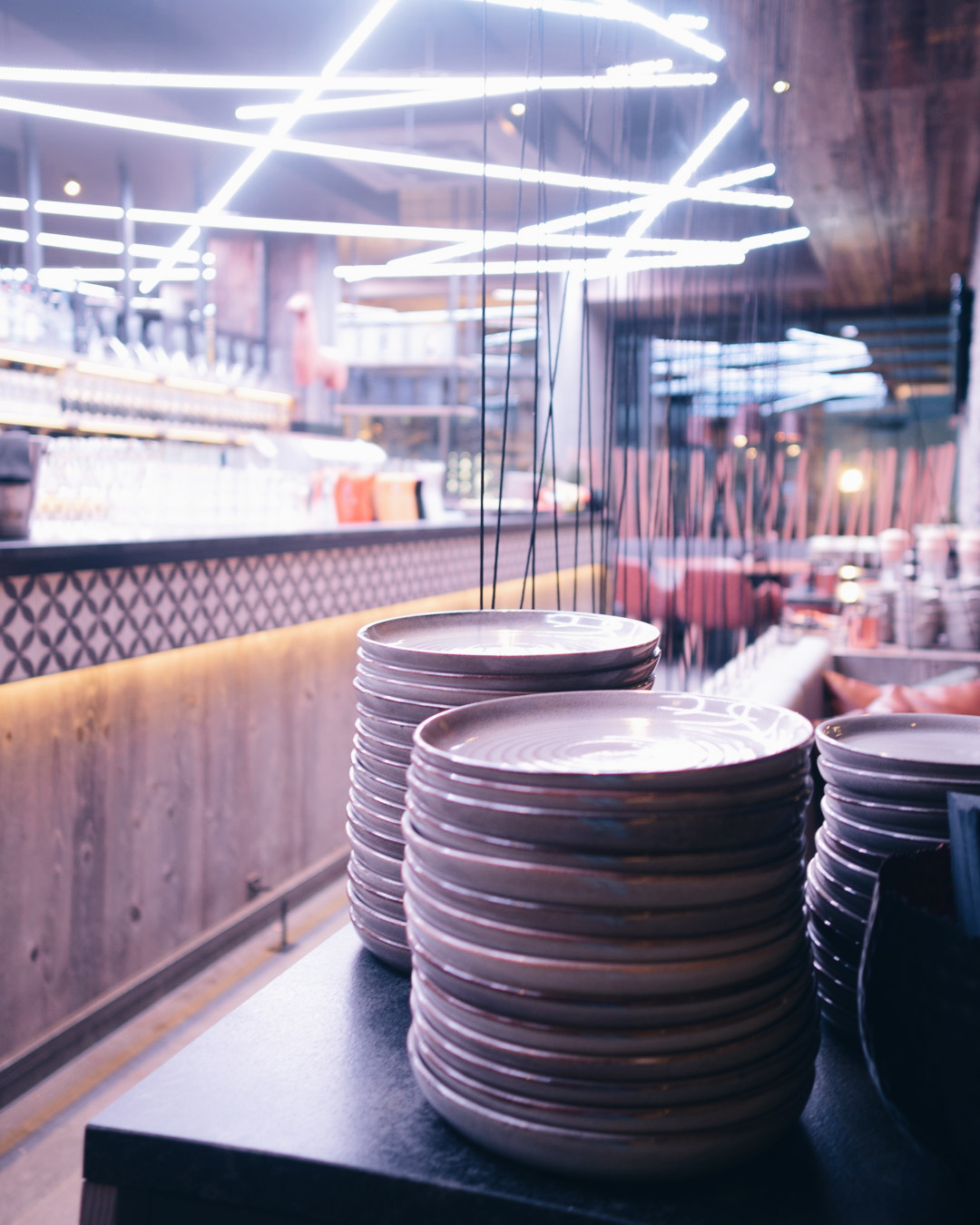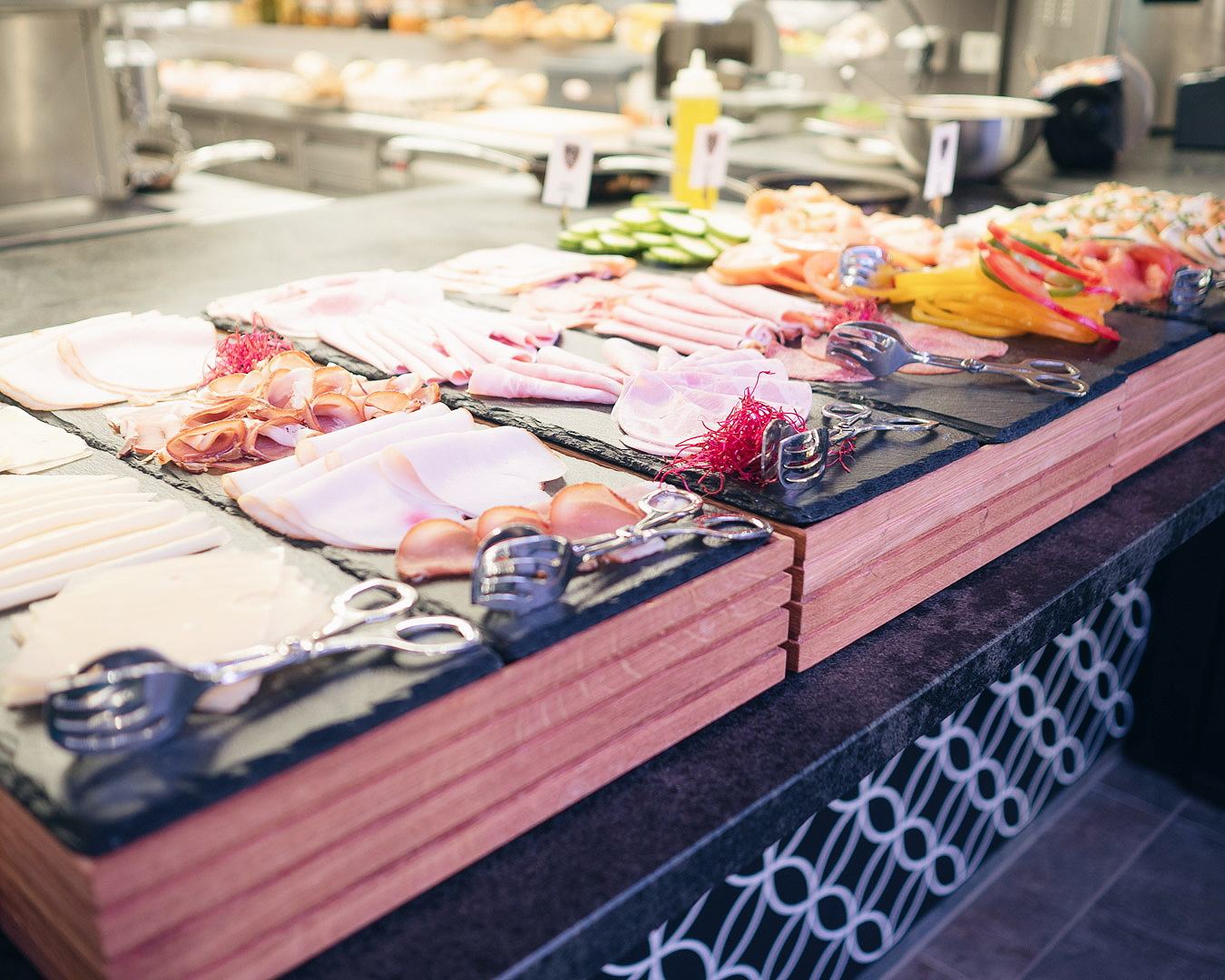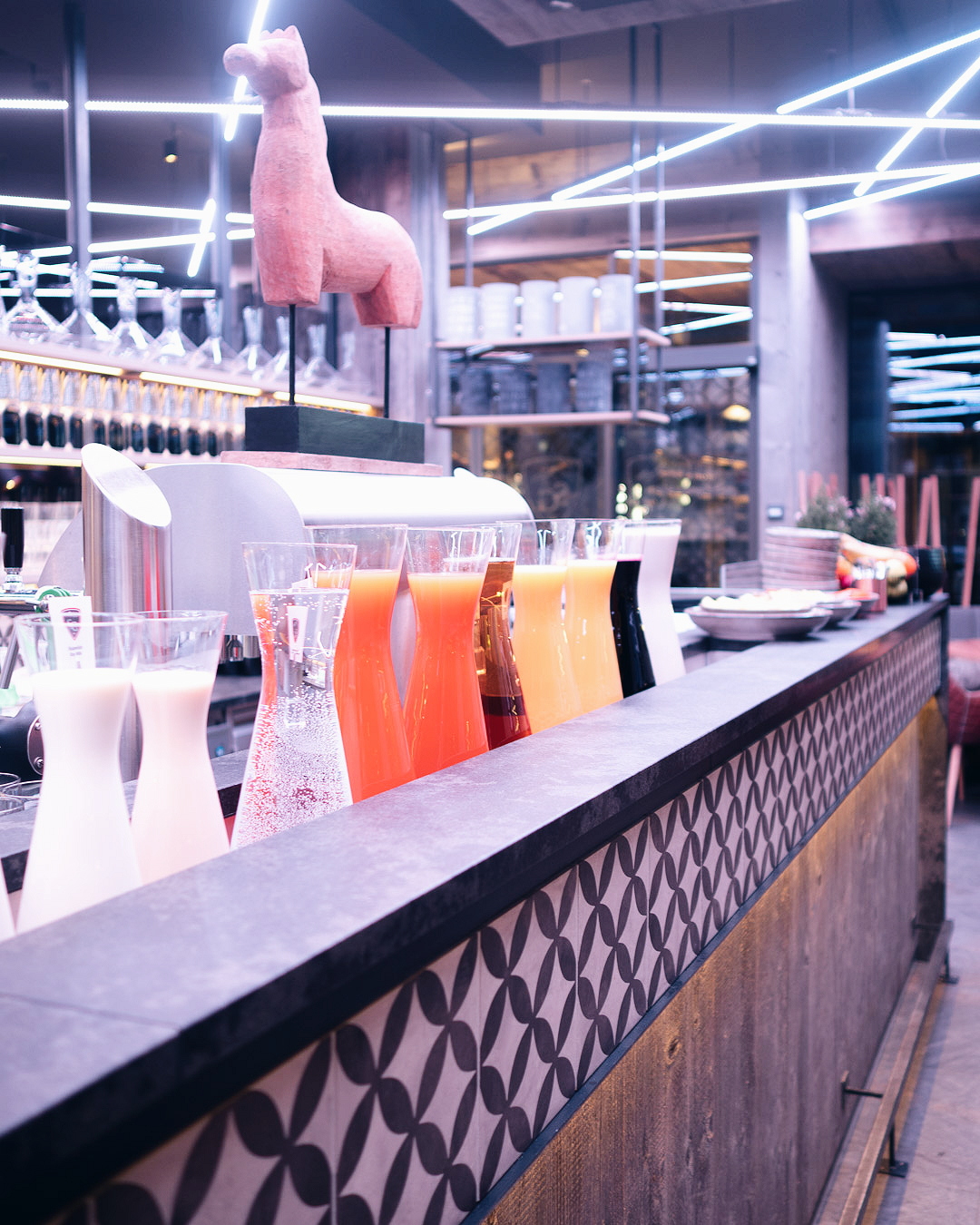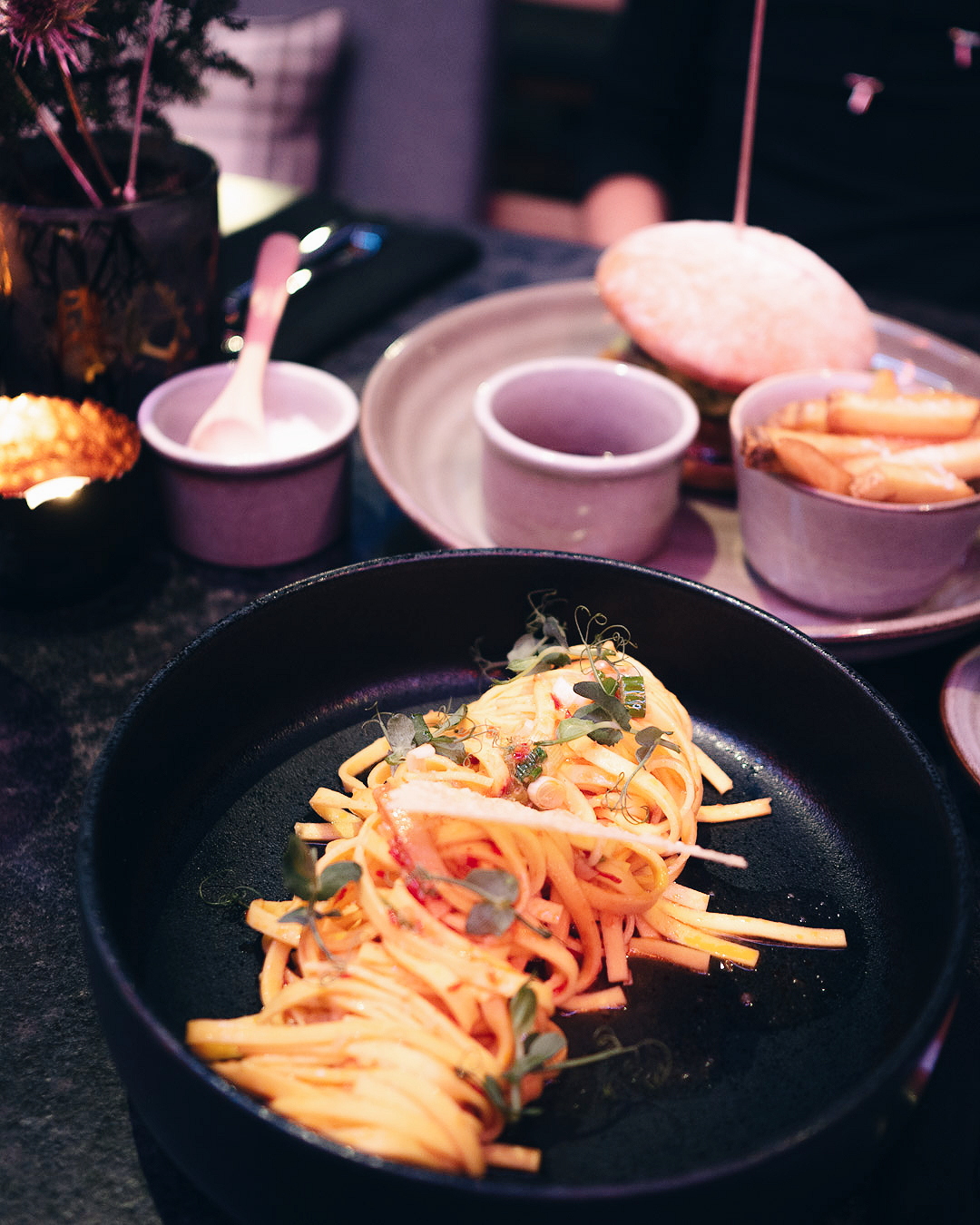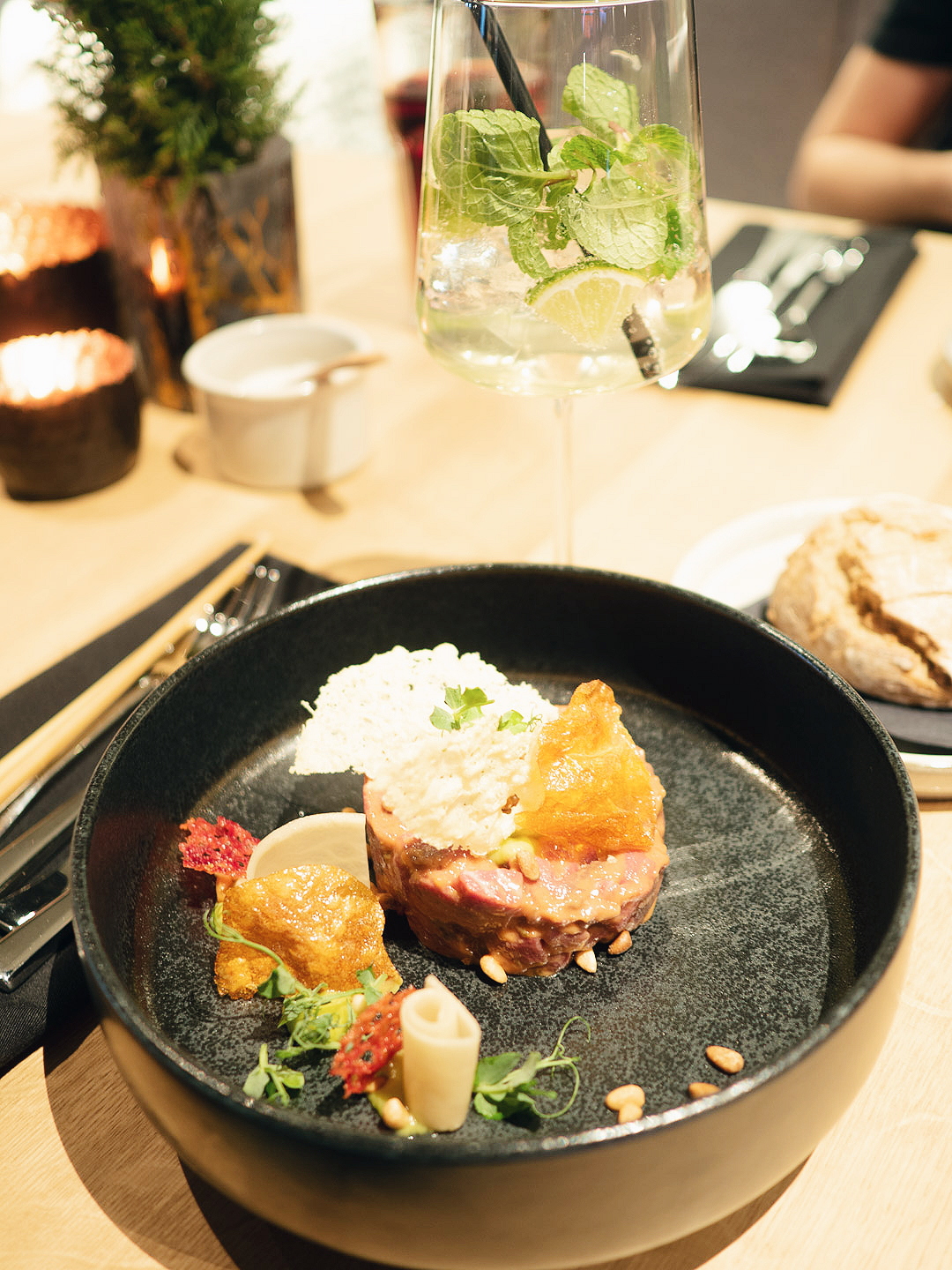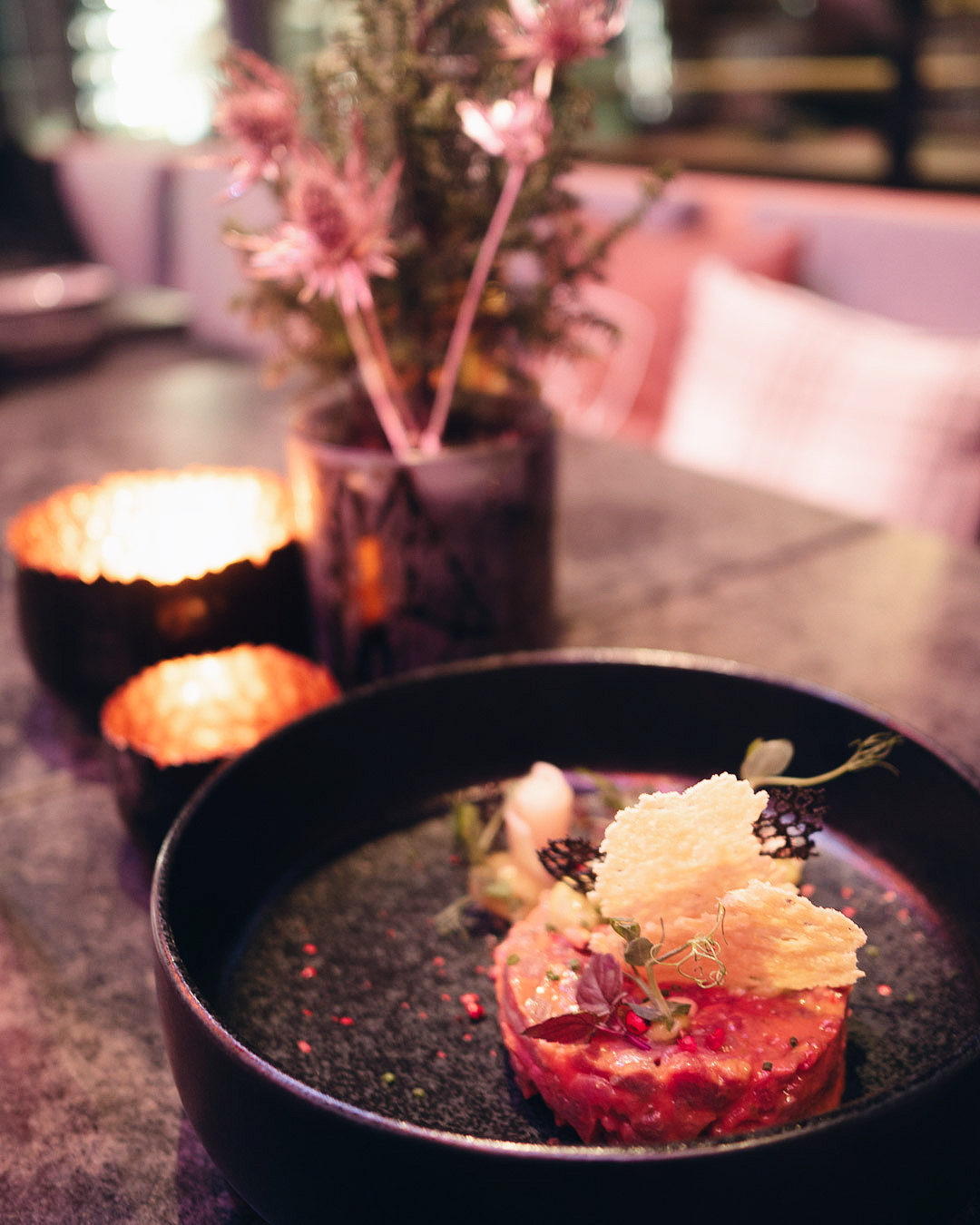 – FAZIT – OVERVIEW
Wir haben uns alles in allem einfach nur wohlgefühlt. Die Mischung aus Moderne, Rustikalem und dennoch auch einem Hauch von Luxus, war für uns einfach perfekt. Alles ist mit so viel Liebe zum Detail gestaltet! Wir kommen bestimmt wieder! (Schon alleine wegen dem Essen) 🙂
–
Overall i can say, we felt so welcome at Stockinggut, it was a pleasure staying there. So much love for all the details! We definitely wanna come back! (especially we need to go back for the food) 🙂

---
TRANSPARENZ
Wir wurden vom Stockinggut by AvenidA  für 3 Nächte eingeladen – vielen Dank nochmal für diese Möglichkeit. Diejenigen von euch, die mir schon seit längerem auf Instagram folgen, wissen auch, dass ich immer sehr ehrlich bin, deswegen ist meine Begeisterung vom Stockinggut zu 100 % ehrlich!
Vielen Dank auch für die Seilbahntickets, mit denen wir das Skigebiet Saalfelden-Leogang unsicher machen durften, um die Ski-In & Ski-Out Lage des Resorts optimal austesten zu können.
We have been invited by Stockinggut to stay there for 3 nights – thank you so much again for this opportunity.
Those of you, who are following me for a while now on Instagram know, that I am always very honest with you, that's why I can say that my excitiment and positive opinion of Stockinggut is 100% honest.
Another big thanks for giving us the opportunity of testing the ski-in and ski-out location by giving us 2 day passes for the Saalfelden-Leogang ski area.